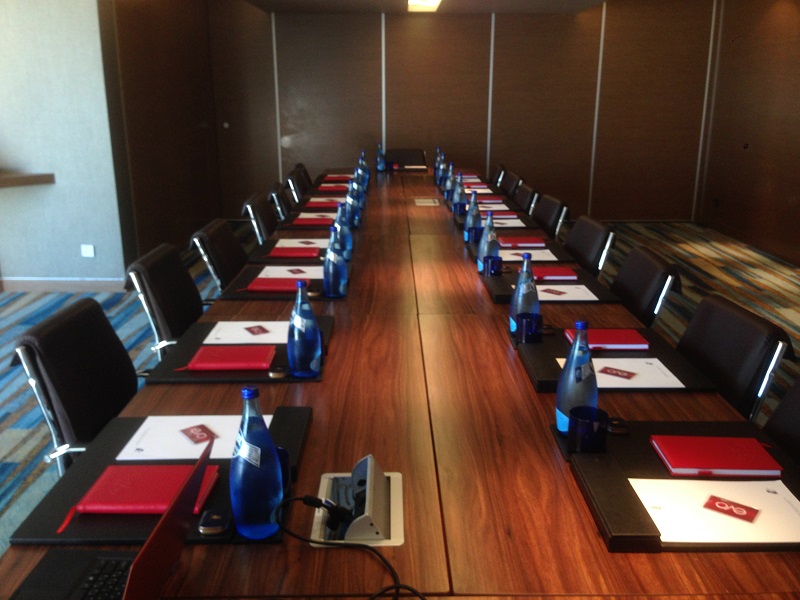 On the 23rd of October we hosted our first customer conference at Ritz Carlton Hotel in the Herzliya Marina. We were extremely delighted with the turnout. The conference was attended by senior management representatives of all our current PeopleSoft customers. The day started off with a very nice breakfast buffet, and following that Mr. Tomer Zindani, our CEO greeted all the distinguished attendees, and gave a quick overview of the day's agenda.
There were 4 sessions planned for the day:
PeopleSoft Statement of Direction – presented by Mr. Elad Altstein (me). To start off the conference, we decided to provide our customers with a quick overview of what's happening with PeopleSoft from a high level point of view. I discussed Oracle's strategic roadmap for the product and highlighted where this commitment has brought us so far in terms of value and innovation, and what we will be seeing with the solution in the near future. I covered topics like the exciting innovation around PeopleTools' new Fluid user interface, Oracle's new continuous improvement delivery model and much more.
PeopleTools 8.54 live demo – the centerpiece of the conference presented by Mrs. Noemie Surowicz and myself. When planning the conference, we decided that in order to demonstrate all the great advancements which the PeopleSoft development team has put in this release, nothing is better than seeing and experiencing the release than a real live demo (no mockups!). Noemie and I took our conference goers on a "virtual" trip to NYC where they heard a story of how TV Corporation (made up cable television provider) enhances its customer's service experience through advanced self-service applications, real time field service support and back-office customer retention processes. All this was demonstrated with an application we built specifically for the conference, based on the new Fluid user interface and several other PeopleTools 8.54 enhancement.
After that we had a quick break (the presenters need some coffee too). The closing two sessions were:
The Road to fluid – Mrs. Noemie Surowicz went through the process customers will go through when upgrading to the new release. Noemie particularly noted how streamlined and simple Oracle has made upgrades with PeopleSoft applications and the many ways our customers can begin to see real value from these innovations in a short amount of time and with very low risk and business disruption.
And lastly…
PeopleSoft Progressive Rollout general availability – we are very excited about this! It's our first software product launch developed 100% by EVO. But I won't tell you about this now, I'll keep you in suspense until my next post.
We ended our day with an exquisite lunch at the Herbert Samuel restaurant.
To summarize, from my personal standpoint I must say I could not be happier with the outcome. We got some great feedback from the conference attendees and had some great business and technological discussions throughout the day. It was very exciting to see all the great people who attended and looking forward to see even more of you at next year's conference!